Solis 5G 5.0kW Solar Inverter - 1 Phase with DC
Regular price
£572.74

INC. VAT (

£477.28

EXC. VAT)
/
---
S6-GR1P(2.5-6)K series inverter is designed for residential PV plants. The maximum input current per string is 14A, which is compatible with high-efficiency modules and bi-facial modules. Compact and lightweight design, bring easy installation. The protection level is increased to IP66. Integrated AFCI function can proactively reduce the risk of fire.
Solis Mini Series Inverter
Leading Features:
• Max. efficiency 97.7%
• Compact and lightweight
• String current up to 14A
• Super high frequency switching technology
• Wide voltage range and low startup voltage
• 2 MPPT design with precise MPPT algorithm
• Intergrated Export Power Manager (EPM)
• Integrated AFCI (DC arc-fault circuit protection)
• Friendly and adaptable connection to the grid
Supplier Part No: S6-GR1P5K-DC

Weight: 12 kg

Rated Power: 5,000 W

Min PPT Voltage: 60 V

Max PPT Voltage: 600 V

DC Startup Voltage: 60 V

DC Shutdown Voltage: 50 V

Max Input Voltage: 600 V

Max DC Power: 7,500 W

Max AC Power (5 Minutes): 5,000 W

Surge AC Power (1 Second): 5,000 W

Max DC Current: 28 A

Max DC Inputs: 2

Has DC Fuses: 0

Connector: MC4  

Included Connectors: 2

Euro Efficiency: 97.1 %

Transformer: None

MPPT Quantity : 0

Has Integrated DC Switch: Yes

Warranty: 5 years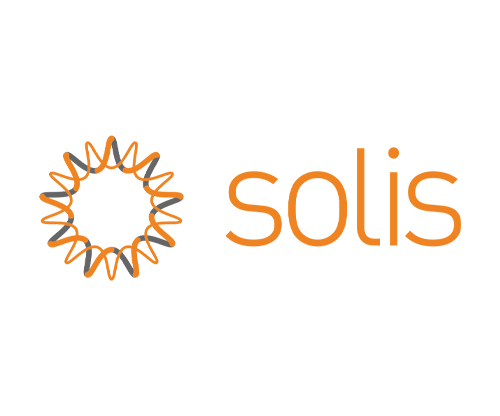 Designed by world leading research and development team made by professors and specialists from 8 countries, Solis inverters are praised by clients and customs all over the world due to the high quality and reliability with the feature of ultra wide input voltage, precise MPPT algorithm, and Max. efficiency over 97%, which made Ginlong brand one of the most performance-cost inverters in the world.